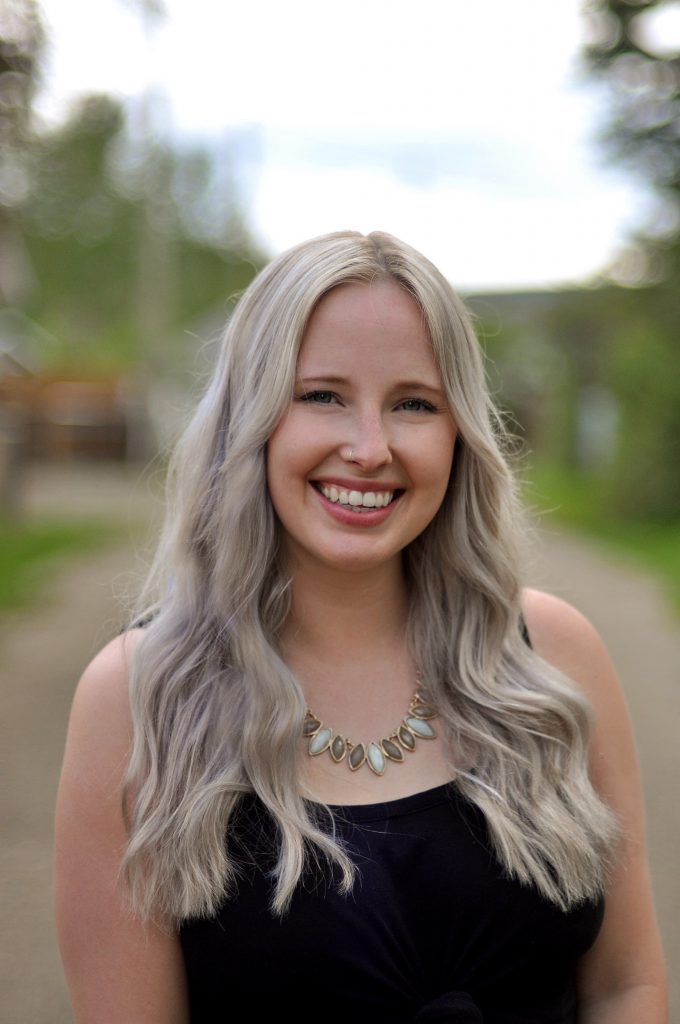 Congratulations Maxwell Cameron Award recipient and 2020/2021 Bachelor of Education graduate, Kelsi Brown!
Several Okanagan School of Education faculty members nominated Kelsi for the award as she demonstrated an outstanding passion for creating positive change during her field experience. Here is what one of her nominators had to say:
"Kelsi presented a unit on Black Lives Matters (BLM) and worked with the diverse needs in the class when addressing this issue. She made sure everyone was comfortable in the discussion and stressed the seriousness of the issue. When dealing with the students who felt it did not affect them because they were not black, Kelsi used the analogy of helping your neighbor put out a housefire, even if it was not your house. Students understood the analogy and some went further with creating a poster awareness campaign."
Question and Answer with Session with Kelsi
What has your experience been like with the Okanagan School of Education?
My experience at the Okanagan School of Education was amazing. I feel like I grew so much as a person and challenged myself to do things I thought I couldn't. From jumping into the French immersion program as a new self-taught French speaker, to meeting the most incredible friends and faculty that supported and pushed me along the way. It's cheesy, but these people believed in me and made my entire experience what it was.
What does receiving the award mean to you?
This award is everything. It represents every ounce of courage it took to take a risk, bringing in the complex and controversial topic of Black Lives Matter (BLM) into my classroom even though I didn't quite know how. I knew that I didn't have all of the answers, so I let my students guide me through this unit with their rich discussions, curiosities, and projects that ended up spanning the entirety of my practicum. I was nervous and scared to begin, but the rage and sadness I felt was overpowering. I knew it was my duty as an educator to not let this fundamental learning pass my grade six students by.
About the Maxwell Cameron Award
The Maxwell A. Cameron Award is given annually by the British Columbia Teachers' Federation (BCTF) to students completing the final year of the Bachelor of Education degree in elementary and secondary school teaching. The recipients of the award are those students who are considered to be outstanding students in the graduating class who have initiated, worked, or participated in a project that created positive change globally or in their local community, and or, been actively involved in issues related to poverty, LGBTQ rights, women's rights, antiracism, peace, global or environmental issues.
The award is named after Maxwell Cameron who headed the Department of Education at UBC in the mid-1940s. Prior to that, he was on staff as an associate professor and director of UBC's summer school.