By Patty Wellborn on May 27, 2021
Virtual ceremony recognizes more than 1,800 graduating students UBC Okanagan is marking its second virtual convocation next week. More than 1,850 graduates — including 1,600 undergraduates as well as more than 100 masters' and doctoral students — will tune in to celebrate the success of their educational journey. "This has been a remarkable year for […]
Posted in Media Releases
By Patty Wellborn on December 22, 2020
2020 will go down as one holiday season that's hard to forget While it's true that Christmas 2020 will be unusual for most, a team of UBC Okanagan experts suggest it doesn't have to be a holiday season to regret. The experts' advice includes everything from online shopping tips and getting some exercise to curling […]
Posted in Media Releases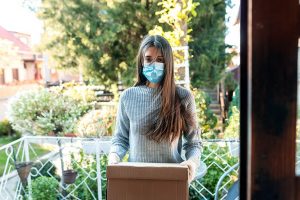 By Patty Wellborn on June 15, 2020
UBC Okanagan's Convocation of 2020 will go down in history as a unique event. Instead of students, parents and faculty joining together on campus, the celebrations will be held virtually.
Posted in Media Releases, School of Education
By Nathan Skolski on June 8, 2020
As Canada seeks responses to the Truth and Reconciliation Commission calls to action, university researchers and local partners have come together to seek respectful ways for educators to align their teaching practices toward reconciliation.
Posted in Media Releases, School of Education
By Christine Zeindler on December 20, 2019
UBCO stories you may have missed in 2019 UBCO Okanagan has grown to a student population of more than 10,000. With this growth, has come new research opportunities—currently there are more than 1,600 active projects. UBCO researchers are challenging established assumptions, innovating solutions and creating new knowledge that will have broad impacts on our society. […]
Posted in Media Releases
By Patty Wellborn on June 3, 2019
This week UBC Okanagan celebrates its students as it hosts six separate graduation ceremonies over two days. More than 1,725 students will cross the stage, earning their undergraduate degrees while 215 students will receive their master's degree and 40 their doctorates.
Posted in Media Releases, School of Education, Spotlight