Join our community and engage in collaborative learning with instructors, classmates, practicing educators and community partners.
Bachelor of education
This 16-month, post-degree program begins with selecting a pathway: teaching children (Kindergarten to Grade 5) or teaching adolescents (Grades 6 to 9+). You'll participate in extensive practical experience including two school-based practicums, a community field experience, a 15-week internship, and many other place-based learning opportunities that are reflective of this territory and the histories and aspirations of Indigenous peoples of this land.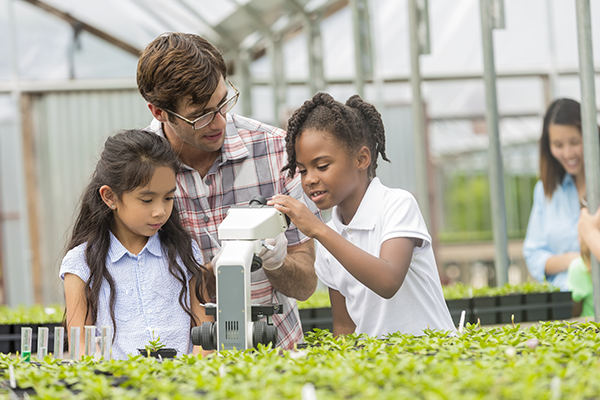 Master's programs
Graduate offerings in education provide opportunities for educators to further develop specialized areas of interest and integrate their practice and understandings within a framework of educational research and inquiry. Students have the opportunity to select courses within or across thematic areas cultivating an expertise of their own.
Learn more
Certificates and Diplomas
The Okanagan School of Education Post-Baccalaureate Certificates (15 credits) and Post-Baccalaureate Diplomas (30 credits) provide professional development opportunities for educators and respond to the needs of schools and districts for education specialists. These are post-degree professional programs designed to complement post-secondary education that has already been achieved.
Summer Institute in Education (SIE)
Our Summer Institute in Education (SIE) is a series of credited seminars offered during the summer session (July/August). SIE Courses provide the unique opportunity of connecting certified teachers and teacher candidates in classes together. Courses are offered in a multitude of formats (indoors, outdoors, on-line and face to face) and are relevant to current trends and needs in education. For educators, courses in the SIE program can be used towards certificates, diplomas, graduate programs, professional development and upgrading requirements.
Learn more