Join our community and engage in collaborative learning with instructors, classmates, practicing educators and community partners.
Bachelor of education
This 16-month, post-degree program you'll participate in extensive practical experience including two school-based practicums, a community field experience, a 15-week internship, and many other place-based learning opportunities that are reflective of this territory and the histories and aspirations of Indigenous peoples of this land.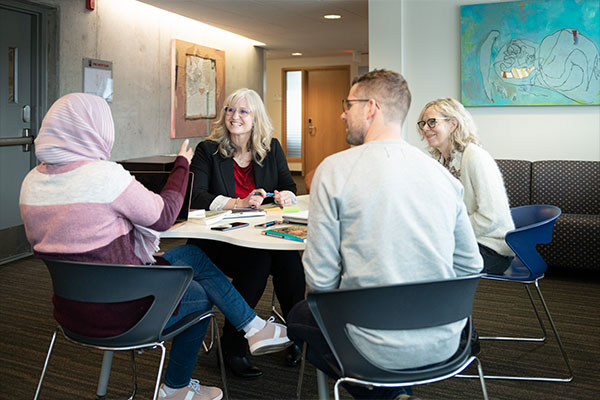 Master's programs
Our master's programs provide opportunities for educators to further develop specialized areas of interest and integrate their practice and understandings within a framework of educational research and inquiry. Students select courses across different course areas to cultivate an expertise of their own.
Learn more
Doctor of education
This three-year flexible learning degree is designed to inform, empower, and engage current and aspiring leaders. Students will have the opportunity to create meaningful changes in their local communities as they apply newly learned knowledges, practical insights, and analyze and address problems of practice in their local contexts.
English Foundation Program
The English Foundation Program (EFP), offered by the Okanagan School of Education, is an innovative and credit-bearing program providing university admission to students who meet all academic requirements for a Bachelor's degree, but do not yet meet UBC's English Language Admission Standard.
Summer Institute in Education (SIE)
Our Summer Institute in Education (SIE) is a series of courses offered during summer session two (July/August). Courses are offered in a multitude of formats (indoors, outdoors, online and face to face) and are relevant to current trends and needs in education.