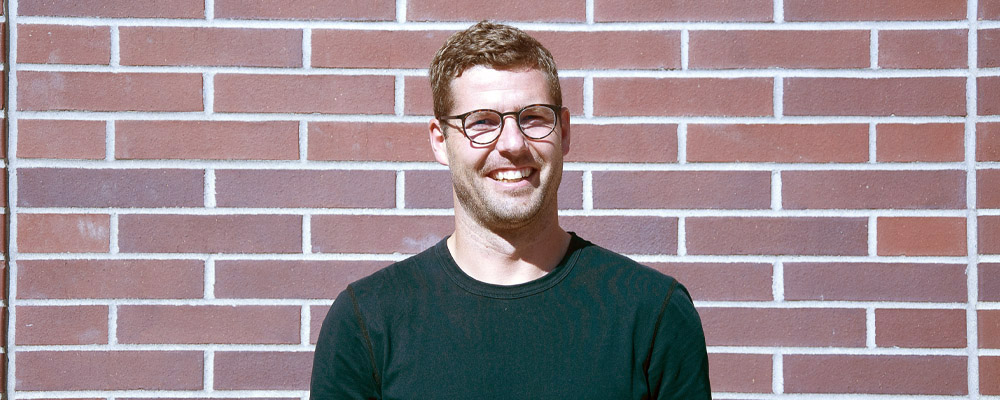 Congratulations to Andrew Pulvermacher, Master of Arts student, for receiving a Social Sciences & Humanities Research Council (SSHRC) – Canada Graduate Scholarships-Master's Program grant!
Andrew received his Bachelor of Arts in English from the University in Calgary, and his Bachelor of Education from the University of New Brunswick. He has experience teaching middle school, high school and post-secondary. For nearly ten years, he has been teaching adult education courses at Okanagan College in Penticton and more recently Kelowna.
Question and Answer with Andrew
What is your research project?
My proposed research explores how Canadian public post-secondary institutions can respond to the growing demographic of adults returning to school. Currently, these institutions face increasing social, economic, and political pressures to serve as de facto extensions of high school, where youth go for employment training and preparation for well-paying careers.
I will examine sociological and philosophical research on the role and place of adult learners in post-secondary institutions, and the particular barriers they face. With my findings, I will develop a new philosophical framework for post-secondary programming that can better serve adults' needs. I will then apply this framework to British Columbia, which offers an ideal circumstance on which to focus in light of recent changes to policy that reinforce the importance of adult education and herald opportunity for further changes that extend beyond adult students.
I intend to determine to what extent adult students are served by current teaching practices, and how they might be better served by programming that puts adult education at its centre.
Why did you choose that topic, and what difference do you hope your research will make?
In teaching adult education at a post-secondary institution, I see the value mature students bring to the classroom, institution, community, and society. I also recognize that the particular circumstances of mature students—the real-world experiences they bring and the additional outside commitments they carry—make them indicators of educational worth, both real and perceived, in programs and institutions, and in society. I see potential for post-secondary institutions to better welcome, support, integrate, and serve these students, to the benefit and success of all students.
I expect that this research will contribute to the greater debate surrounding post-secondary reform, demanding that those involved in the funding, organization, and delivery of education at all levels revisit the aims, roles, and objectives of colleges and universities in liberal democracies.
What advice do you have for future graduate students?
As a new graduate student, I cannot speak from specific experience, but I can say that for me, entering graduate studies as a practicing professional gave me an opportunity to shape my research interests and work from insights I could not otherwise possess. I have the fortune of returning to my studies with new direction and fresh drive. I cannot help but recognize the overlap in my own experience and my research, and so while I don't necessarily see the former as motivating the latter, I may as well own what I now also represent, so here's my advice: if you're thinking about returning to school—at any level of study—know that you bring more value than you think and go for it.
Graduate Supervisor