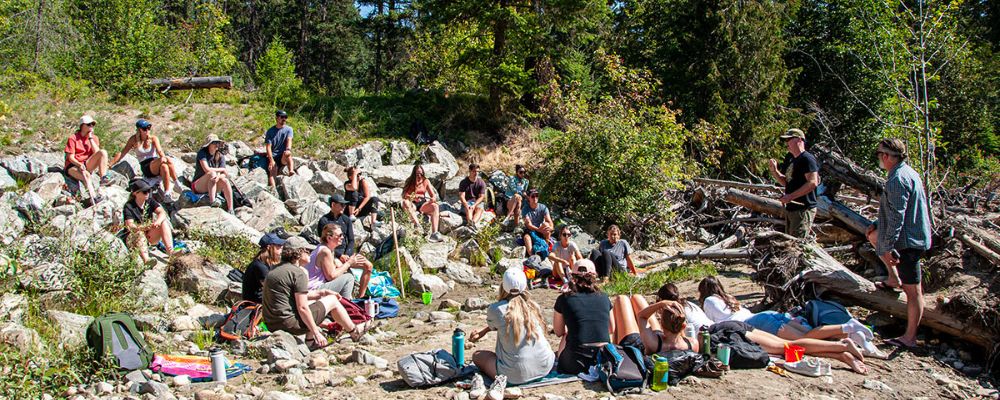 We are now inviting colleagues to submit course proposals for our Summer Institute in Education (SIE). Share your research, passion and knowledge with the next generation of educators, education experts and change-makers.
SIE offers unique learning opportunities for educators to strengthen their professional growth by intertwining theoretical and practical pedagogical knowledge. SIE instructors help to instill a commitment to career-long professional knowledge.
We are seeking instructors that will share their enthusiasm for life-long learning and inspire educators across all phases of their careers. SIE classroom communities are diverse, with instructors designing their courses to include current educators and Bachelor of Education teacher candidates as well as undergraduate third- and fourth-year, post-baccalaureate, and graduate students.
Courses will run Tuesday to Friday over a three week or six week period (July 2nd to July 19th / July 23rd to August 9th / July 2nd to August 9th). A minimum of a Master-level degree from a recognized post-secondary institute is required.
Instructors can apply* to one or more of the following topics:
Language and Literacy
Inclusive Education
Indigenous Education
Classroom Leadership
Early Learning
Science and Technology
Health and Wellness
Outdoor Education
Assessment
Fine Arts
Guided Reflective Inquiry Project (GRIP) (July 2 to August 9 / online-asynchronous)
Other (for those that wish to submit a topic not listed)
Note that there is separate application for courses to be taught in French. | SVP Utilisez le formulaire suivant pour les demandes de cours en français.
Interested educators must submit their resume, course title, description, objectives and learning outcomes by 4 p.m. on Monday, Nov. 27.
*each course requires a separate application
* utilisez ce formulaire pour les cours offerts en français
If you have any questions about the SIE or the application process, please email sie.education@ubc.ca.
All courses are subject to change and minimum enrolment.