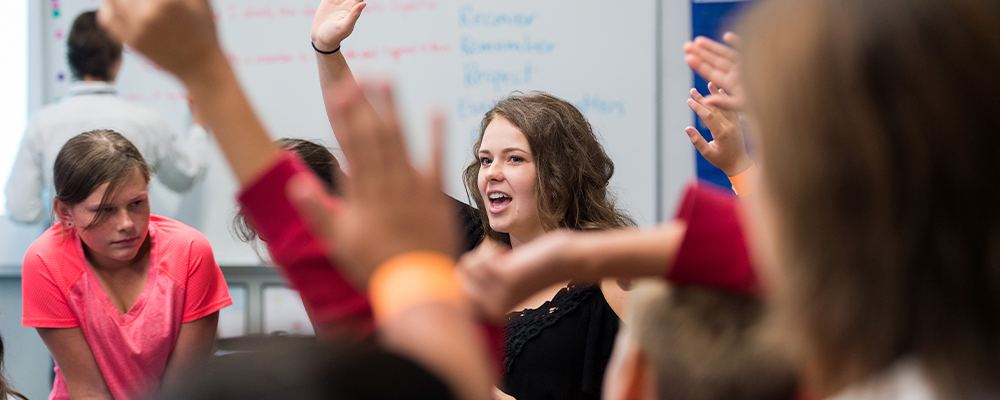 Interested in teaching in French? Join us for an online session where you will learn about the Bachelor of Education (BEd) French Pathways program. 
Session 1 * – Thursday, October 5th 2023
12 – 1 p.m. PDT (3 – 4 p.m. EDT)
Online via Zoom
 
Session 2 * – Friday, November 24th 2023
12 – 1 p.m. PST (3 – 4 p.m. EST)
Online via Zoom

*Both sessions will be offered in French, but Q&A can be in English / Les séances seront offertes en français.
You will learn about the admissions criteria, French language proof of competency, scholarship opportunities, how the program can build your confidence in speaking French, and more. The session will be facilitated by the French Pathways Recruitment and Communication Coordinator as well as the French Pathways' Field Advisor.  
The session will include a brief presentation followed by an opportunity for participants to ask questions.  
Missed a session?  
For more information, please contact us at parcours.francais@ubc.ca 
——- MESSAGE EN FRANÇAIS ——
Session 1  – Le jeudi 5 octobre 2023
12 à 13 h HNP (15 à 16 h HNE)
En ligne via Zoom
 
Session 2  – Le vendredi 24 novembre 2023
12 à 13 h HNP (15 à 16 h HNE)
En ligne via Zoom
Intéressez d'enseigner en français : joignez-vous à une séance en ligne pour en apprendre davantage sur le programme et les critères d'admission des Parcours français du baccalauréat en éducation (B.Ed.).   
Des exemples de thèmes abordés sont : la preuve de compétence de français, les prérequis du programme, les bourses potentielles, ainsi que la manière dont le programme soutient les candidat·es dans le développement de leur confiance et de leurs compétences langagières en français. 
La séance sera animée par la coordonnatrice des communications et au recrutement, ainsi que par la conseillère des Parcours français et comprendra une brève présentation suivie d'une période de questions. 
Vous avez manqué la session? 
Pour plus d'information communiquez avec nous à parcours.francais@ubc.ca