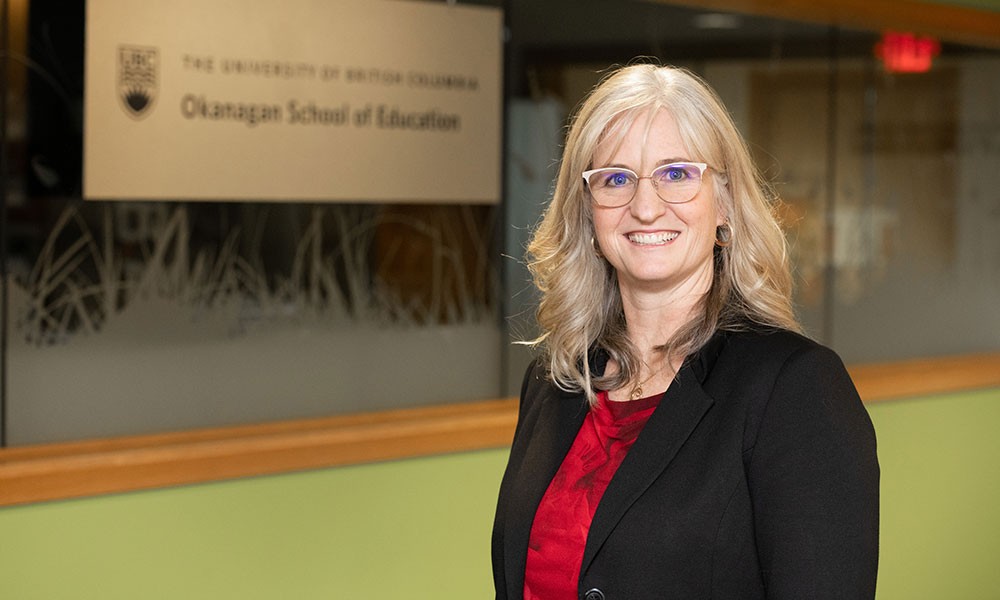 We are pleased to share that Dr. Sabre Cherkowski has been awarded a Tier 1 Principal's Research Chair in Leadership, Learning, and Wellbeing.
In her role as Chair, Dr. Cherkowski will focus on research that examines wellbeing from an organisational perspective, paying attention to leadership and professional learning from the perspective of work cultures, organisational systems, as well as team and individual processes for promoting and sustaining flourishing in schools.
"I'm excited to collaborate with others to build and grow this research to contribute to improving wellbeing for all at work," says Dr. Cherkowski, "This research is timely and significant, not only in contemporary educational contexts where all levels of the system are challenged to create conditions for wellbeing at work, but also in the larger societal context."
Wellbeing is linked to overall health, and influences learning, creativity, collaboration, among other qualities necessary for ongoing improvement of leading and teaching. Dr. Cherkowski's research on positive leadership and professional learning contributes to the growth of research on wellbeing at work at all levels of the education system. Her research offers an innovative approach to combatting stress, depletion and burnout at work through an evidence-based approach that combines theories and processes from positive psychology, positive organisations, professional learning, and change leadership.
Congratulations Dr. Cherkowski!
Learn more about the Principal's Research Chairs Program at research.ok.ubc.ca.