The Centre for Mindful Engagement is pleased to announce that Dr. Kimberly Schonert-Reichl, University of Illinois, will be presenting on social-emotional learning.
A NEW KIND OF FITNESS: PROMOTING THE RESILIENCE AND WELL-BEING OF TEACHERS AND STUDENTS THROUGH SOCIAL AND EMOTIONAL LEARNING – RECENT RESEARCH AND PRACTICAL STRATEGIES
Thursday, Dec. 2  |  8:30 a.m. to 9:30 a.m.  | UNC 200
Due to physical distancing measures and current Interior Health event restrictions, this event is open to Okanagan School of Education students, staff and faculty only. 
Now is the time like no other for us to work together to find ways in which to promote the well-being of both educators and students. Recent innovations in social and emotional learning (SEL) in the past decade have seen an abundance of research documenting the critical role that social and emotional competencies, such as self-regulation, empathy, and self-compassion can play in fostering thriving and mitigating mental health problems. This session will focus on the promotion of social and emotional learning (SEL) to transform the lives of students and educators. The session will provide a guide for understanding how systemic approaches to SEL provide a foundation for developing learning contexts that promote the social and emotional competencies of adults and students to support success and well-being. Implementation and strategies that are successfully being used in schools will be shared, including information on how SEL can be promoted in both educators and students.
About the Speaker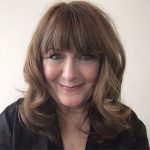 Dr. Kimberly A. Schonert-Reichl is the NoVo Foundation Endowed Chair in Social and Emotional Learning in the Department of Psychology at the University of Illinois at Chicago. Prior to her graduate work, Dr. Schonert-Reichl worked as middle school teacher and then as a teacher at an alternative high school for adolescents identified as at risk for high school completion. Known as a renowned expert in the area of social and emotional learning (SEL), Dr. Schonert-Reichl's research focuses on identification of the processes that foster positive human qualities such as empathy, compassion, altruism, and resiliency in children and adolescents. Her projects in this area include studies examining the effectiveness of classroom-based universal SEL programs including such programs as the Roots of Empathy, MindUp, WE Well-being, and the Kindness in the Classroom Curriculum. Over the last decade she has led the development and implementation of the Middle Years Development Instrument, or MDI, a measure that captures children's voices regarding their social and emotional well-being, physical health, and resiliency inside and outside of school. Dr. Schonert-Reichl has received several awards for her work, including the Janusz Korczak Medal for Children's Rights Advocacy, and the Joseph E. Zins Distinguished Scholar Award for outstanding research on social and emotional learning (SEL).