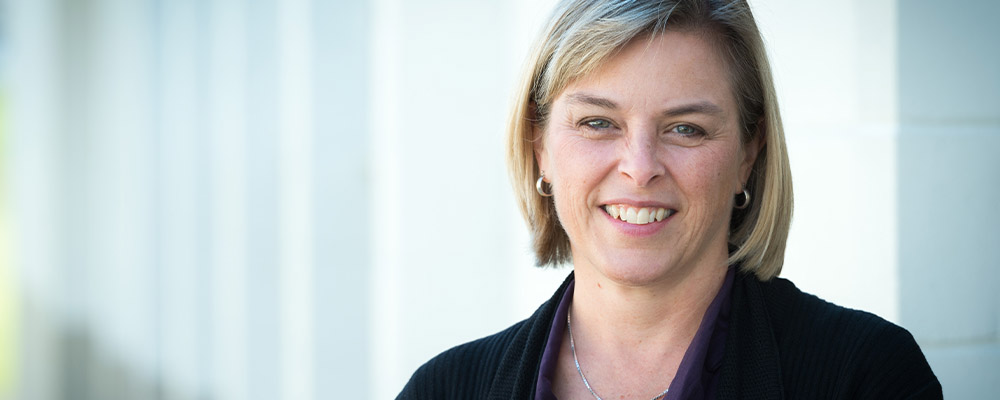 The Okanagan School of Education is very proud to share that Anne MacLean, School Experience Coordinator, has received an Association of British Columbia Deans of Education (ABCDE) Teacher Education Award. The award is presented to someone at the school or university level who has distinguished themselves in partnering with a teacher education program in B.C.
Anne has been an educator and mentor for more than 25 years. For the last 12 years, Anne has been the Field Experience Coordinator with the Okanagan School of Education – and she has made quite the impact within the Okanagan School of Education and Bachelor of Education (B.Ed) program.
She was integral to the successful start-up of the revitalized B.Ed program in 2018. She envisioned the term INSPIRE which has become the core theme for the program:
IN-situ: Experiencing learning opportunities in diverse situations
Scholar-Practitioner: Exploring theory/practice connections, and cultivating a lifelong learning mindset
Inquiry: Questioning, adapting, building and making meaning as the heart of all learning
Re-Imagine Education: Envisioning education that is invested in individual and collective growth and well-being
She has continued to be a driving force behind the success of the program as she has developed positive working relationships with school and school districts within the Okanagan Valley and beyond.
Her mantra of "bloom where you're planted" has left a long-lasting influence on all our B.Ed students, but her guidance during 2020 impacted candidates even across the province. Her willingness and expertise to initiate a collective and collaborative response by all B.C. university Teacher Education programs to the challenges of the COVID-19 pandemic was critical to ensuring the graduation of teacher candidate cohorts.
She has been a leader and voice for the practicum component of education programs, particularly during this past year when the pandemic raised many issues for field experience and teacher candidates.
The award was announced at ABCDE's Teacher Education Roundtable on April 30.
~~~
"Good teachers will always be curious students, first, and passionate teachers, second. They love to hang out with people who also love learning, who believe in the significance of their work, are committed to creating opportunities for learners to be, and become, their best. And they're relentlessly hopeful about the future."
Lifelong learner Anne MacLean talks about teaching, expecting the unexpected and speaking lots of time with kids in her story.