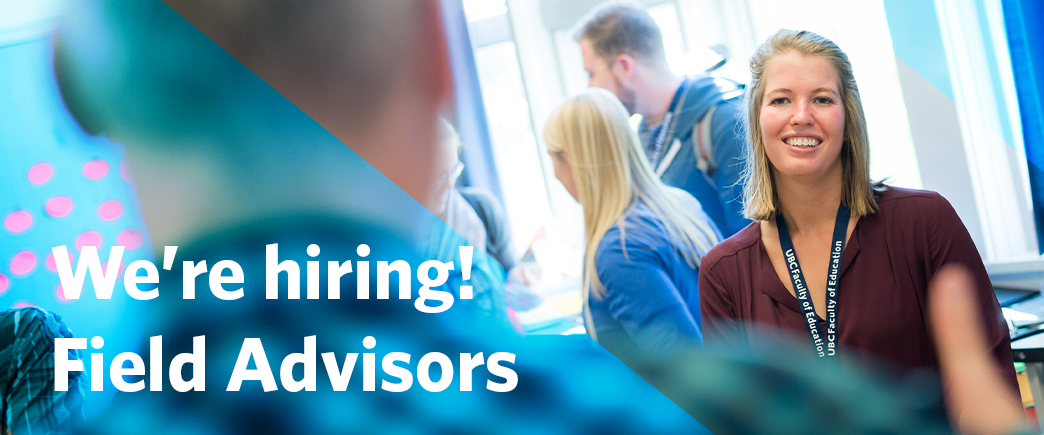 The Field Advisor position plays a vital role in supporting the success of our teacher candidates. A primary task entails being part of a team charged with facilitating connections among teacher candidates, practicing teachers, faculty, and community partners, purposefully bringing theory and practice together to enlarge and deepen professional knowledge.
Qualifications: Undergraduate degree in a relevant discipline. Master-level degree in Education is strongly preferred. Minimum of three to four years of related experience or the equivalent combination of education and experience. Minimum four years of relevant classroom practice/experience. Preference will be given to applicants with instructional leadership experience in school settings. Educators interested in a multi-faceted role within the Bachelor of Education program are invited to apply. Off-campus work will take place within clusters of schools in the follow schools districts: SD 83- North Okanagan/Shuswap, SD 22: Vernon, SD 23: Central Okanagan, and SD 67- Okanagan/Skaha. Specific terms of professional leaves from school districts are the sole responsibility of applicants and will need to be arranged with districts on a case-by-case basis.
Learn more and apply at staffcareers.ubc.ca/38562
Deadline to apply is November 16.