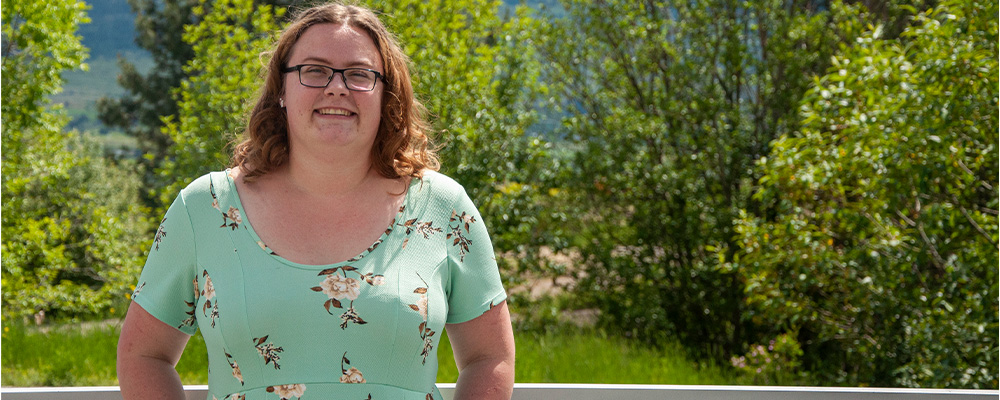 Congratulations to the Sharon McCoubrey Award recipient and 2019/2020 Bachelor of Education graduate Jamie Roodzant!
Question and Answer Session with Jamie
What has your experience been like at the Okanagan School of Education
Art has the freedom and flexibility for every student to explore what interests them and to allow that to enrich their education. This was highlighted for me during my time at Okanagan School of Education, where my professors welcomed my alternative methods for assignments–drawing my essays–and therefore allowed me to enrich my own learning.
Why did you decide to enter the field of education?
Teaching has always been a passion of mine. Growing up with five younger siblings, I have always been in a role of mentoring and leading, which lead to an interest in teaching early on. In high school that interest was fostered by an amazing teacher I had, who gave me plenty of opportunities to teach. He even went so far as to create a course for me, allowing me to teach Kindergarten to grade 5 art for a semester. This experience truly cemented my desire to teach.
The ability to stand beside the next generation and push them to become their best self –to find their passion– is truly a gift. I believe that art gives students the ability to explore themselves and the world around them; it gives them a chance to express difficult subjects and emotions.
What does receiving the award mean to you?
The validation this award provides is incredibly meaningful and I'm honoured to receive it.