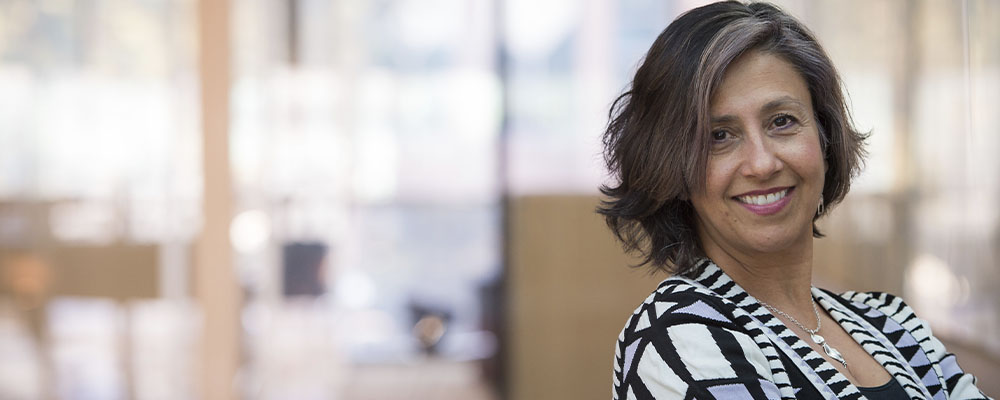 On March 5, Professor Ragoonaden will be part of the panel discussion with the Honourable Janet Austin. She will be bringing her unique insights and experience to Her Honour's area of focus: Equity, Diversity and Inclusion. Learn more about the panel on the Festival of Ideas website.
What are a few of the initiatives UBC Okanagan is doing to be more equitable and inclusive?
UBC has developed an Action Plan on Inclusive Excellence, and part of our work here in the Okanagan is leading campus and community action-orientated initiatives. Our aim is to bring a community of people together to share, connect and move forward in fostering and building relationships that are respectful, reciprocal and responsible.
The Equity and Inclusion Office (EIO) is one unit that is very involved in leading not only student-based initiatives but also faculty and community-based initiatives across the Okanagan and Vancouver campuses. Specifically, at the Okanagan School of Education, we work closely with the EIO. Our more recent community-based initiative was inviting Shelby McPhee to both campuses to talk about his experience being racial profiled,  followed by an open and honest discussion about discrimination and marginalization.
We also brought a panel of students together from the African-Caribbean Student Association who addressed the same issues in the context of the Okanagan.
Another initiative we have coming up is a book and podcast discussion on How to Be An Anti-Racist by Ibram X.Kendi. We have three discussion dates (Mar. 4 LIB 106), March 11(UBC Innovation Library, downtown) and March 20, Innovation Theatre) planned. For more information on how to get involved, visit cme.ok.ubc.ca.
What can someone do to help advance equity and inclusive?
I think we need to come to an understanding of ourselves first. So look into and think about our own backgrounds – family, social, political, and economic influences. Recognize that some values or orientations are normalized. Reflect on and question how these ways of being and ways of doing impact not just the individual but society at large.
How can educators and parents can teach children and adolescents about equity and inclusion?
Attitudes and mindsets develop at a very early age.
I would encourage parents and educators to expose children and adolescents to multiple ways of teaching and learning. For example, using multiple resources, not just textbooks that belong to a very euro-centric paradigm. We often learn mathematics from a western science point of view, but there are other perspectives; such as Indigenous or Eastern approaches to teaching and learning.
Do you have any book recommendations on the topic of equity and inclusive?
Aside from our upcoming book and podcast discussion book, How to Be An Anti-Racist by Kendi. I would recommend The Skin We're In by Desmond Cole for a sense of what's happening right now in Canada.
I would also recommend Equity Myth: Racialization and Indigeneity at Canadian Universities.  The book is co-authored by Frances Henry, Enaskshi Dua, Carl E. James, Audrey Kobayashi, Peter Li, Howard Ramos and Malinda S. Smith.
And White Fragility: Why It's So Hard For White People To Talk About Racism by Robin DiAngelo.