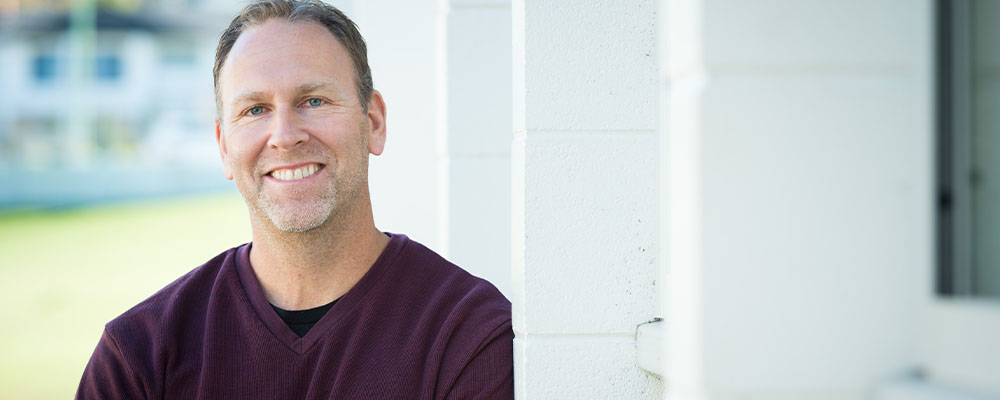 On March 1, the Kelowna Kiwanis Festival begins its annual showcase of artist performances in dance, music and voice. This year the Festival has a tie to the Okanagan School of Education with Professor Stephen Berg as the Executive Director.
"All of my children have been involved with the festival for a number of years in dance and singing," says Dr. Berg. "I have always enjoyed watching various performances throughout the festival and when an opportunity arose to become the Executive Director of the festival I took a chance and was successful!"
Dr. Berg isn't a stranger to the arts and culture scene. Aside from being a supportive parent during his children's participation and performances, Berg himself has performed in the Canadian School of Ballet's Nutcracker – and even twice as Madame Gigone. He also introduces dance into the classroom to demonstrate to teacher candidates the many benefits and use of dance.
"There are parallels between physical education and health, and the arts," says  Dr. Berg. "Emotional well-being, enhanced cognitive functioning, and increased self-esteem are just a few of the positives that performers take away. We also know that events such as the festival help bring the community closer, providing opportunities to watch people young and old perform."
This year, there will be more than 3,000 participants in numerous disciplines and Dr. Berg is excited about the upcoming line-up.
"I have loved seeing everything come together," says Dr. Berg. "I also enjoy the fact that our performers get an opportunity to receive feedback from some very esteemed adjudicators. For example, this year in some of our voice disciplines, we have an adjudicator who has worked with music superstar Shawn Mendes, Ellen DeGeneres, and Andrew Lloyd Webber. To see someone like that work with our performers will be incredible!"
Events take place throughout March, April, and May and the Festival wraps up with a Gala event May 29th.
Learn more about the Kelowna Kiwanis Festival and view the schedule at kelownakiwanisfestival.com.