Workshop Facilitator
Theme: Early Childhood Education, Educational Technology, and Distance Education
Location: Multiple Locations
Age Group: Elementary and Secondary
Expected Hours: Monday to Friday 9 am to 5 pm.
Number of Placements: 4
Preferred Candidate Stream: Either
Language: English
---
Position Description
The participants will learn our material and pedagogical concepts we use in our workshops. They will be get hands-on experience with different coding environments and languages such as Scratch, MakeCode for micro:bits, p5.js / JavaScript.
The participants will learn the material and create recordings for our team to assess and offer feedback on.
When possible the participants will participate in testing and creating content to support our work as well as deliver online sessions to some of our students.
This position is remote/online.
---
Organization Information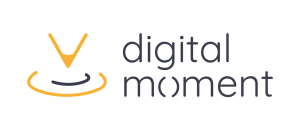 Kids Code Jeunesse powered by Digital Moment is a bilingual Canadian charity determined to give every Canadian child access to digital skills education, with a focus on girls and underserved communities. We encourage inclusive and sustainable learning by teaching kids and educators who play a crucial role in their development. We're making sure kids have the confidence and creative tools they need to build a better future.
Kids Code Jeunesse by/par Digital Moment Website