Theme: Recreation / Outdoor Education
Location: Pentiction
Age Group: Elementary

---
Position Description
Hoodoo Adventure Company youth programs would benefit immensely from the three-week community field experience. Our program would provide a diverse range of tasks; from in-depth lesson planning to seeing those lesson plans in action. Students will have the opportunity to work with the youth manager to develop innovative ways to get kids outside and active in the community, gaining hands-on skills outside of the classroom. Designing appropriate material from ages 5-10, students will be asked to practice creativity, application and leadership.
---
Organization Information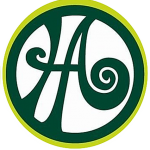 Hoodoo Adventure Company's youth programs focus on the importance of outdoor education. We celebrate the environment with which we live in and want kids to be apart of making that environment thrive. This is achieved through sustainable learning projects, community support and ambitious staff committed to seeing these goals conquered.