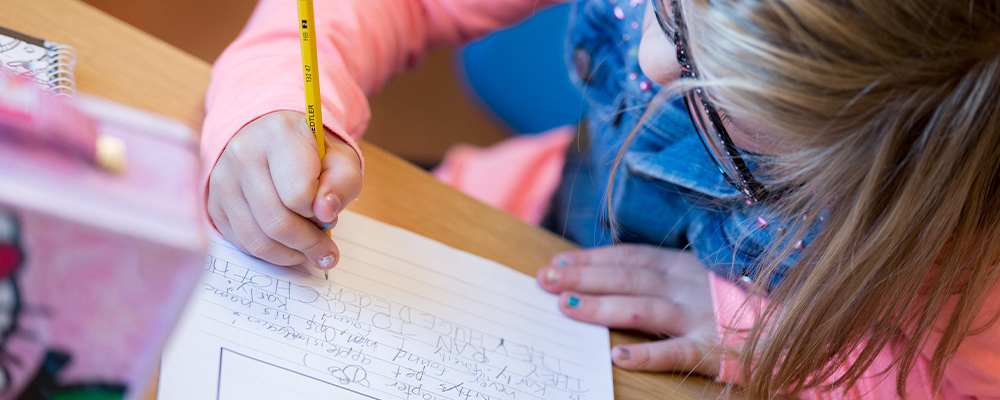 EDST 497C: La littératie en immersion (primary/intermediate)
July 4 – 21 (Monday to thursday)   1:00 p.m. to 4:00 p.m.
Format: Online – synchronously and asynchronously
---
This course will focus on the three components of a strong French Language Arts program in the Immersion classroom: Lecture, Écriture et Oral (Reading, Writing and Speaking). New resources will be explored to develop a Reading program based on novels and picture books that are current and of interest to the students. Authentic Indigenous resources will also be made available for review. Challenges based on interest and ability of the students in the French Immersion program will be addressed, including encouraging the use of French in the classroom.
Various programs including Le Cinq au Quotidien and Lecteurs Engagés, Cerveaux Branchés will be presented. Assessment using GB+ and other formative and summative forms of assessment as well as how and when to teach "la grammaire" and use "les dictées" will be explored.
Participants will have the opportunity to share their current units and activities. Based on the needs of the participants, teaching French as a Second Language (Intermediate) may also be included.
Participants will:
Investigate current research on the three components of French Language Arts (FRAL – français langue)
Delve into various programs used to develop a strong FRAL program
Discuss various teaching approaches for FRAL and their effectiveness
Review and create a list of appropriate reading resources for use in the classroom
Deepen their understanding of formative and summative assessment in FRAL
Share and learn from each other to create effective and engaging FRAL units, lessons and activities
Possibly learn and share strategies for teaching French as a Second Language in an intermediate English classroom
By the end of the course, participants will:
Explain the "why" behind the programs and activities they use in their FRAL classes
Apply new/new to them programs into their FRAL classes as appropriate to their grade level
Use and recommend appropriate resources (picture books, novels) for their students
Implement an engaging and balanced literacy program that includes reading, writing and speaking activities
Assess the progress of their learners formatively and summatively and use this information to guide their practice
Erika van Oyen
Erika van Oyen grew up in Quebec City and completed her BEd at the Faculté St Jean at the University of Alberta in Edmonton with a specialization in French Immersion education and completed her MEd at UBC-O. She started teaching in SD23 in 1994 and has taught grades 3-9. In addition to being a classroom teacher in the Okanagan, Erika taught English at a public primary school in central China, was a Deputy Headmistress at Kabojja International Primary School in Uganda and worked as a Faculty Advisor for two years at the Okanagan School of Education. Erika is passionate about the French language and about French Immersion.
How to register